I absolutly love using fresh herbs!  There is something so rustic and yet so-posh in the act of throwing in those aromatic flavors into my latest culinary fare!  Even more exciting was having my very first actually successful herb garden last year!
Being able to walk out and pick fresh thyme, basil, parsley, sage, dill and more (that I can't think of right now) made me feel like Ina Gartnen with cameras following me around while I filmed for Food Network. It was that awesome!
This year I'd like to try more indoor herbs and have found a few fabulous ideas to inspire me (and hopefully you as well).
Source: sowswell.com
Source: www.pinterest.com
Can't get any more simple than this!
Full Tutorial: julieblanner.com
Source: www.favething.com
And for the easiest of them all… An herb Garden Kit delivered right to your door.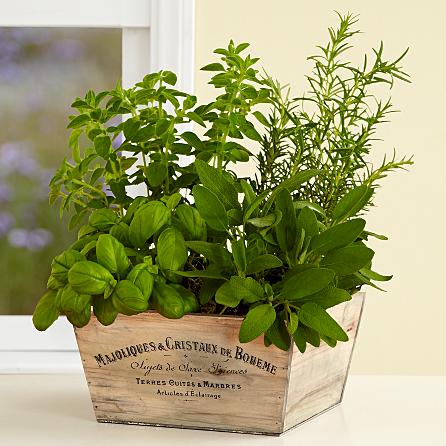 Source: ProFlowers.com